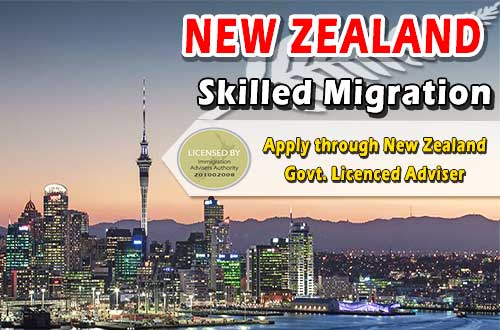 New Zealand Skilled Migration Category- SMC
New Zealand is one of the beautiful and safest countries of the world. It welcomes migrants from all over the world and helps them integrate in the New Zealand society. New Zealand's skilled migration category –SMC is an excellent opportunity for people wanting to migrate to New Zealand under skilled migration. New Zealand welcomes skilled migrants who have the skills and experience New Zealand needs. Under skilled migration category- SMC you can permanently migrate to New Zealand along with your family- spouse and dependent children

This is a skilled independent visa for New Zealand under which you can live and work permanently in New Zealand. You may choose to live at any place in New Zealand. There is no need of a sponsor of any state or a relative. You need to be under 55 years of age and have 100 points to be eligible to apply for this visa. Currently Immigration New Zealand is accepting Expressions of Interest of Skilled Migrant category having at least 160 points. Your occupation must be listed on the relevant occupation list- Long Term Skills shortage list to apply for this skilled migrant category.
Benefits of SMC New Zealand
Stay in New Zealand permanently
Include your spouse and dependent children below 24 years with your application
Pay single visa fee for whole family by including them as dependents
Enrol in New Zealand's public health care scheme
Enjoy benefits of domestic fees for education
Qualify to apply for New Zealand citizenship
Safe environment
Multicultural society
About Us
New Zealand  skilled migration category  involves many steps like qualification assessment from NZQA- New Zealand Qualification Authority, assessment from relevant assessing authority, calculating points to be eligible, filling expression of interest, , completing documentation required once invitation to apply is received. For all these steps you need services of an expert, experienced and qualified skilled migration consultant. West Highlander immigration based in Chandigarh has years of experience in successfully filing skilled migration category cases for New Zealand. Ms Parwinder Kaur, Operations director at West Highlander Immigration is qualified Licensed Immigration Adviser licensed by Immigration Adviser Authority New Zealand. Only LIA's- Licensed Immigration Advisers or lawyers can represent your case in Immigration New Zealand for your skilled visas.