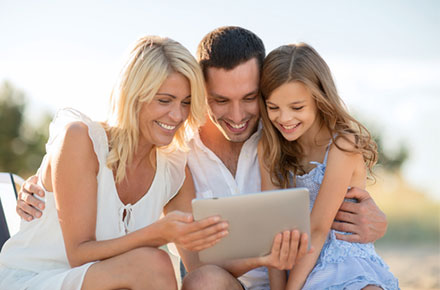 Introduction
Marrying with a person who has New Zealand student/work visa, resident /citizen makes you eligible to apply as a dependent visa or spouse visa. The category of your visa work or visitor is based on the visa your partner/spouse holds. You need to make sure you are choosing the right visa category and producing accurate documents for that category for your spouse visa or dependent visa application to secure visa successfully. Immigration New Zealand only accepts spouse visa applications from New Zealand licensed Immigration advisers. We have qualified Immigration lawyer Mrs. Parwinder Kaur Licensed by Immigration Advisers Authority (IAA), License no. 201002008. She has years of experience in managing such immigration processes. She has handled more than 1000 spouse visa applications for New Zealand. We have successfully dealt with refused spouse visa applications with successful outcome.
Four Fold Test
There are many factors which Immigration New Zealand considers while assessing your partnership application. You must satisfy the four fold criteria for partnership
Genuineness of relation
stability of your relationship ,
Credibility of information provided and
living together criterion
Character Requirements
You must be of good character in order to be granted New Zealand dependent spouse visa. You must not provide any false or misleading information to INZ. If you previously have any character issues with INZ you must have character waiver approved before being granted any visa.
Health Requirement
You must have acceptable standard of health to be eligible for grant of New Zealand visa.
Our Success rate
Ms. Parwinder Kaur director at west Highlander immigration consultancy is the most experienced Licensed Immigration adviser for New Zealand in the Chandigarh, Punjab region. Our top-notch services make us stand out of the crowd and till date we have successfully served hundreds of clients. We have excellent success rate in spouse visa applications for New Zealand. We have handled cases with character concerns and have got character waivers for our clients. Ms. Parwinder is a licensed immigration adviser since 2010. Under licensing act of 2005 it is illegal to give and get unlicensed immigration advice for New Zealand under all categories unless exempt. There are many student visa agents in the region and student visa falls under exempt category, but visitor or work visa of that students 's spouses is not exempt from immigration advice. You need to consult licensed immigration adviser who has experience in spouse visa applications. At West Highlander Immigration you are at the best place in the region.
Expert in Review and Appeals
1000+ Spouse visas Handled
Licensed By IAA
Accurate Assessment