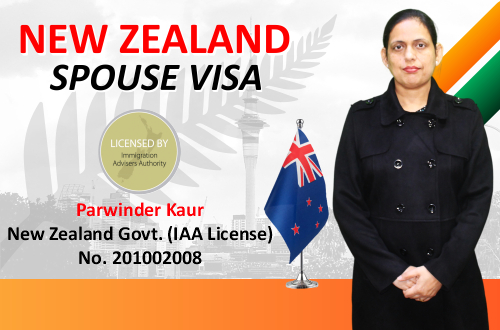 Introduction
Looking to apply for New Zealand Visa in reference to your Partner/Spouse which means you're married to the person who has visa to be in New Zealand. Then it becomes essential for you to understand under which visa-category you can apply depending upon the status of your Partner/Spouse. The Partner Visa for New Zealand can be categorized followingly:
Partner/Spouse of person having Student Visa
As per the NZ Immigration Guidelines, this category is called 'Partner of Student Work Visa'. This has further subcategory depending upon the level of the course your Partner is studying in New Zealand:
If your partner holds Student Visa for New Zealand for studying a Level 7 or 8 Qualification of the disciplines which are in NZ's Long Term Skill Shortage List or Level 9 or 10 Qualification, then join your Partner and get eligible for:
Work Visa
Study upto 3 Months
Any other course mentioned above, you can apply for:
Partner of person who is Resident/Citizen
This is known as the 'Partner of a New Zealander Resident Visa'. You get eligible to study, work and live in New Zealand. And if you've a child/children having age 24 or less than 24, are eligible to apply for the Visa in your application.
Come to West Highlander; get assistance from the Licensed Immigration Adviser for New Zealand to apply for New Zealand Partner Visa:
Ms. Parwinder Kaur is the Director of West Highlander. She has experience from past 15 years in providing visa-assistance to her clients. She is a Licensed Immigration Adviser certified by IAA-Immigration Advisers Authority (New Zealand Govt.). Her License Number is 201002008.
At West Highlander
one of the leading study-abroad consultancies in Chandigarh:
Avail Best Services in which Counselling is absolutely free.
Get guidance from Licensed Immigration Adviser having 15 years of experience.
Our services our completely transparent.
We'll never negotiate with your privacy and private information.
Get regular updates on your application from the case-officer.
Come to us! We assure you successful outcomes for your visitor visa to New Zealand. We have highest visa-approval success rate in the region.