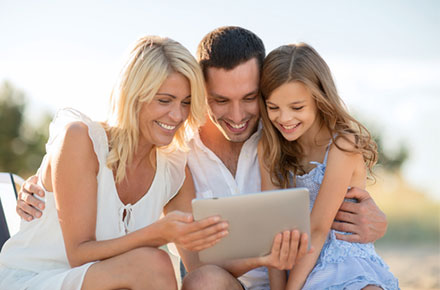 Introduction
International students studying in Canada and work visa holders are eligible to apply visa for their Canada spouse visa. As per the Canadian visa policy you can apply for open work visa for your spouse if you are a full-time student at a university, community college, CEGEP or other authorized educational institution or on a work visa. Your partner gets a work permit as spouse of an international student /work visa holder.
On a open work permit a person can work for any employer in Canada. There is absolutely no requirement of any kind of job offer. There are plenty of job opportunities available which you can avail while in Canada on work permit based on your Canadian
spouse visa. You gain valuable Canadian work experience along with staying close to your family members. There are some jobs which you cannot do because of some policies .
The duration and validity of your Canadian open work visa as a spouse will be usually the same as the student visa/ work visa of your spouse.
It is very important to provide information about all your present dependents while applying for student visa or work visa. If you have any of the dependents whose information was not provided during your study permit/ work permit application there will be problem with their applications. The exception is only with the persons who became your dependents after your application was filed.
Any dependent minor kids can study in Canada even though they may be on a visitor visa. In Alberta, Manitoba, Ontario, Prince Edward Island, Quebec, and Saskatchewan, the age of majority is 18, while in British Columbia, New Brunswick, Newfoundland and Labrador, Northwest Territories, Nova Scotia, Nunavut and Yukon it is 19. Children below the specified majority age are considered as minors.
The processing time of these Canada spouse or dependent visa applications is of about 9 weeks.
So Canada is a great place to study and work and provides ample opportunities to the spouse and dependent children. To avail all these opportunities one needs to be very careful while applying for the Canada spouse visa. Even a minor carelessness with the documentation can result in refusal of the visa forcing you to stay away from your family .Your need the services of a qualified and an experienced Canada spouse visa consultant who knows the rules for spouse visa and can provide you with a tailored checklist based on your profile. Apply through licensed and regulated consultants for hassle free visa services.
Success in Canada spouse visa depends on fulfilling policy conditions. So you or your consultants should have thorough knowledge of policy and conditions, not understanding or fulfilling even a single condition may result in refusal of your spouse visa for Canada. You need to be sure and check your eligibility before applying your Canada spouse visa, all spouses are not eligible to apply for open work visa, in some cases you may be eligible for a spouse visitor visa. But if you do not choose and apply for right kind of visa, it will result in delay and ultimately refusal of your Canada spouse visa.
West Highlander based in Chandigarh have years of experience in dealing with spouse visas and have till date successfully served thousands of clients. Our team is qualified, licensed , regulated and experienced .We provide our clients with unmatchable services. We provide accurate assessment and thus ensure high success rate of our client's visa applications
1000+ Spouse visas Handled
One Stop Solution
Licensed & Regulated
Accurate Assessment