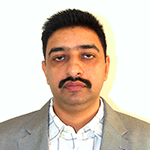 Gurvinder Kang, Managing Director at West Highlander is an experienced strategist and a marketing professional with over 17 years of experience. He is an expert in real estate investment planning. While traveling the world, he observed an ever-increasing interest in business migration, investment, and relocation among businessmen, entrepreneurs, and investors. He also sensed a huge gap in the services that are necessitated by such people that could prove to be helpful for them in settling up the business overseas also for making the investments in a right direction.
A strong motivator, he always ensures that his team is always ready to serve our clients with full zeal and enthusiasm. It is because of his strong leadership that West Highlander has managed to attain satisfied and pleased clients who are happily accomplishing their dream of establishing the business overseas.
Gurvinder Singh Kang –
Managing Director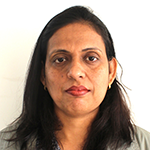 Parwinder Kaur, the Operations Director at West Highlander is a law graduate and is accountable for running the business operations proficiently. Her strong portfolio in law makes her proficient in running the operational systems and procedures efficiently. She has been working in the field since 15 years and her expertise make the regular operations efficient and fruitful. As a holder of various immigration licenses and certifications, she has in-depth knowledge about the processing of the Business and investment applications.
Law graduate – LLB
Licensed Immigration Adviser Licensed by IAA New Zealand, license number 201002008
Licensed from Migration Agents Registration Authority(MARA)- 1280308
Member of Migration Institute of Australia membership number 5824
Parwinder Kaur –
Operations Director
Our Team
Our case profiling team is a group of young and enthusiastic professionals followed by highly experienced and motivated managers having years of expertise in immigration industry and specializing in business & family migration, investments leading to the residency. Their familiarity with relevant regulation and deep understanding of immigration policies makes them efficient in accurately assessing and evaluating the eligibility of our clients for business, investor and family migration.
Happy and satisfied client is the most important intent of our case processing team. This keeps them motivated and focused to keep themselves abreast with latest information and documentation for smooth processing of the visa applications. They have extensive experience in dealing with various case filing departments which ensures that the case is processed in a timely manner. Their expertise mitigates the risk of filling the cases in an inappropriate manner. They strongly believe that the quality service to clients is the mantra to success.
One needs to be ready for the unexpected challenges while moving to a foreign country. This is the feeling one comes across after experiencing the joy and happiness of a successful application. Acquaintance with a person in an unknown place can be advantageous but this cannot be the case always. Even after knowing someone, one may not provide you with the platform of expert professional services you would require to successfully start a business, make right investments, and find a home in your budget and plethora of other services.
Our relocation team at West Highlander understands this and makes every effort to make your relocation abroad a pleasing experience. Our carefully selected channel partners offer their expert services for your relocation.
We understand that you need to be updated on the progress of your case. It may not be feasible for you to always call us for an update because of the time paucity. We respect your time and our IT team ensures that you are always updated without even having the need to call us or visit us. The efforts and work of our IT team are indispensable in developing excellent tools whereby at the click of the mouse you get to know about your case. We have Web developers, Web designers, Animators and Testers in our IT team who work beyond the horizons of time to give smooth user experience.