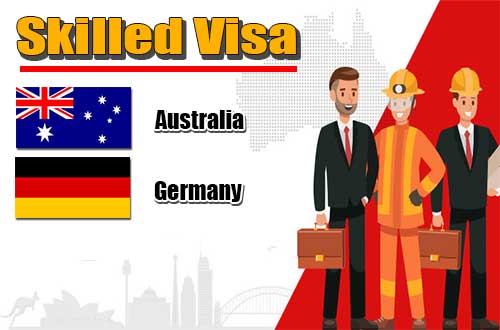 Introduction
Everybody thinks of grabbing an opportunity that leads to their expansion. In the Business world, the people who have their minds focused on commercial activities are always keen on expanding their business anyhow. Among these Entrepreneurs, there is a species who want to expand their business not only nationally but internationally as well.
West Highlander is the Immigration Consultancy that deals with the Business Visa in accord to make it available to the people who're looking forward to expanding their business at International Level. The Director of West Highlander Immigration Consultancy is a MARA Agent – authorised by the Australian Government (License Number 1280308). She is the one having 15 years of experience in guiding the students or people who want to go abroad having different purposes. Similarly, she is available to guide the people of Business World who want to go to Australia with the purpose of either establishing or managing a new or already existing business there in Australia. She will provide her assistance on Australian BUSINESS INNOVATIVE AND INVESTMENT VISA SUBCLASS 188.
Along with this, West Highlander is also opened in availing immigration services to the people who want to live and work in Australia. There are following categories of Visa through which you can avail the opportunity of working and living in Australia if the skills you've acquired falls under the occupation list as proposed by the Australian Government.
SKILLED INDEPENDENT VISA SUBCLASS 189 (Point Tested Stream)
SKILLED NOMINATED VISA SUBCLASS 190
SKILLED REGIONAL VISA SUBCLASS 489 (Invited Pathway)
Other than providing visa assistance for the people who aspire to live and work in Australia, we are also looking forward to counselling the graduates with the work-experience who want to be in Germany to avail work-opportunity. This is done through GERMANY JOB SEEKER VISA. This is granted to the ones who by being in Germany itself want to search for the best possible job as per their expertise and skills themselves.
REACH WEST HIGHLANDER
Today everyone is thinking to be in abroad for once. The students are going for their studies, some are seeking pleasure through visitor visa and while others are meeting their family and relatives who're settled in abroad. If you also wish to be in abroad and looking for a profound reason then moving abroad with the purpose of working is the best-justified reason you can give to yourself. We being the leading Immigration Consultancy are here in Chandigarh to assist the people who want to be in abroad with the sole purpose of working. We are assisting the people who want to be in Australia or Germany for work. We have 15 years of experience in turning dreams of people who want to fly abroad from India. We are known in the whole region for providing the best services as we maintain honesty and transparency.
To get more information, meet our experts at West Highlander Immigration Consultancy.