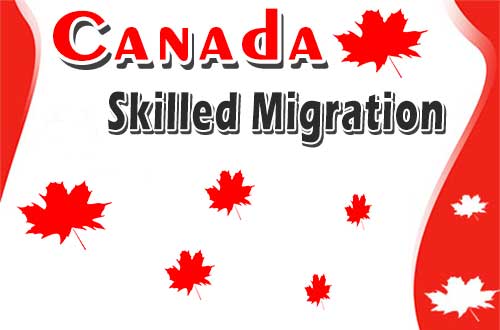 Canada skilled migration
Canada has a very dynamic and multicultural society which welcomes immigrants from all over the world. Canada is a very strong and a developed economy which provides excellent opportunities for people having the qualification and skills Canada wants. Canada has a big job market and excellent opportunities for skilled workers.  Canada has got excellent free services which help new immigrants integrate in the Canadian society. Under various skilled migration options in Canada you can permanently migrate to Canada along with your family- spouse and dependent children.
Skilled migration options for Canada
To migrate to Canada under skilled visas applicants may choose from various skilled migration categories as below
Express Entry
Under express entry for Canada skilled workers can immigrate to Canada permanently. Express entry is an online system under which skilled migration applications to Canada are managed. It's a point based system under which applicant are awarded points for age, qualification, work experience, English language ability, partner skills, relatives in Canada, arranged employment in Canada. Along with scoring maximum points in Express entry's Comprehensive Ranking System your occupation must be listed under the NOC- National Occupation classification for Canada skilled immigration.
Provincial nominee program
Under Provincial nominee program- PNP Program for Canada skilled workers can immigrate to Canada by being nominated by a Canadian province or territory. In Canada each province has its own labour market requirements. If you have the qualification, skills and experience in demand on a particular occupation you may apply for PNP of that particular province and get nominated. While your profile is in express entry pool and you get provincial nomination you get extra 600 points for PNP nomination and the chances of your application being selected from express entry pool are almost sure.
Quebec selected worker
Under this program applicants may immigrate to Quebec as a skilled worker. The province of Quebec has its own rules of choosing skilled workers. The Government of Canada has a special agreement with Quebec under which Quebec nominates skilled workers based on its criteria who can be adaptive of living in Quebec. Applicants need to apply for the Quebec selection certificate with the government of Quebec and be selected in order to apply for skilled migration as a Quebec selected worker.
Benefits of skilled migration to Canada
Stay in Canada permanently
Include your spouse and dependent children with your application
Enrol in Canada's public health care scheme
Enjoy benefits of domestic fees for education
Qualify to apply for Canadian citizenship
Sponsor eligible relatives for permanent residency
Safe environment
Multicultural society
About Us
Canada immigration programs involves many steps like qualification assessment from relevant assessing authority, calculating points to be eligible, filling express entry application, applying for PNP's, completing documentation required once invitation to apply is received. For all these steps you need services of an expert, experienced and qualified skilled migration consultant. West Highlander immigration based in Chandigarh has years of experience in successfully filing skilled migration cases for Canada. We have a team of experienced and expert people who assess your skilled migration application carefully and guide you transparently through each and every step of your skilled migration application.