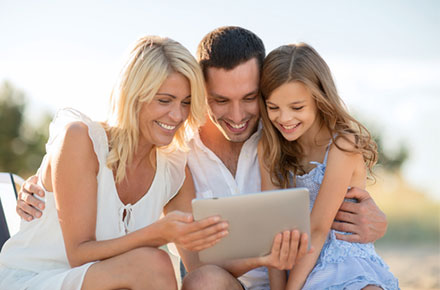 Introduction
This piece of writing here endeavours to provide you with brief guide about Spouse visa, Dependent visa, Parent visa or Family visitor visa for Canada, Australia or New Zealand. If your spouse or common law partner is lawful student, worker resident or citizen of these countries you may be eligible to apply for spouse visitor, work or resident visa. Parents and dependent children of resident or citizen may also be eligible for dependent visa. relatives of residents and citizens may apply for visitor visa, if they have genuine intent of visiting a relative for genuine reasons. This may seem easy and straightforward or just a application form filling, but let me warn you family related visas are one of the most complicated visa processes. They are most complicated because of the documentation required to prove bona fides, genuine intention, purpose of visit, family and financial ties. Spouse of students studying in Canada, Australia or New Zealand may apply for visitor or open work visa depending on level of study of principal applicant and other parameters like bona fides , age , qualification , genuineness and stability of marriage. As the principal applicant is also on a temporary and non immigrant visa , much more evidence is required to prove genuineness.
Spouse visa for partners of work visa holders, residents and citizens have to apply for different categories depending on the visa status of main applicant. New Zealand and Canada have different visas and documentation required and Australia have separate visa subclasses requiring separate conditions to be fulfilled.
Parents of residents may apply for permanent or temporary visa depending on fulfilling certain conditions for the sponsor (Son or Daughter) living in Australia, New Zealand or Canada. Generally processing time for permanent visa is very long, but parents may apply for temporary resident visa for quick entry and wait onshore for their permanent visa.
Why west highlander
Family Visas can be tricky and documentation & evidence required in these visas can be very high as compared to other visas. So for the intricacies of the family visa cases, legal process to be handled effectively, you need to consult the experienced & licensed consultant. To choose a right category for a visa, one needs to have a thorough knowledge of all the visa policy. Team West Highlander has got years of experience and specialization in this category. We have got successful results even for the toughest of the application.
Licensed by MARA, IAA2000+ family visas handledLicensed & RegulatedReview and Appeal
Spouse/Child (500 Sub Class)of Student Visa Holder Class
Student visa (500 subclasses) allows an individual to stay in Australian country to study in a university that is full-time recognized educational institution.
SPOUSE DEPENDENT VISA (SUBCLASS 309)
Australia is supposed to be the country that is magnificent and the economy of the country is also stable with the infrastructure that is developed. This country offers countless job opportunities to the talented and workers that are immigrant.
FAMILY FRIENDS VISITOR VISA (SUBCLASS 600)
Australia is considered as one of the fascinating places in the world where every individual wants to go. Are you planning to visit Australia? If yes, then a visitor visa (Subclass 600) is meant for you.
SPOUSE DEPENDENT CHILD VISA
Join your spouse in NZ along with your kids. Apply through experienced licensed advisor having years of experience with an excellent success rate in dealing with dependent/spouse of a student visa holder/work visa holder/permanent resident/citizen of New Zealand.
VISITOR VISA PARENTS/FAMILY/FRIENDS
Get Successful outcome of visitor visas by applying through experts in this line. Licensed by immigration Advisor Authority, Ms Parwinder Kaur has years of experience in dealing with visitor visa applications successfully.
SPOUSE/CHILD OF STUDENT VISA HOLDER/WORK VISA HOLDER
Regulated Canadian immigration Consultants (ICCRC) on board.
Thousands of Canada spouse visas handled.
12 years of experience with the highest success rate in spouse visas.
Intricate and refused spouse visa cases are handled smartly.
Excellent services with prices that is competitive.
Appropriate assessment of the case.