I was unsure of my efforts for study visa for Australia. I consulted West Highlander- study visa consultants in Chandigarh and their efforts were remarkable. With their efficient guidance I was able to achieve Australia study visa in no time.
Australia Study Visa – Manjinder Kaur
I am extremely delighted to have received approval for Canada study visa under guidance of Gurpreet Ma'am. I received approval for my Canada study visa through the efforts of West Highlander study visa consultants in Chandigarh.
Canada Student Visa – Manipal Singh
Getting approval for my student-visa for studying-visa has been a proud moment for me and my family. Because of West Highlander my dream of studying-abroad has come true. I suggest West Highlander to all the people like me who want to study in Canada atleast for once visit them and you'll know the difference between them and other consultancies. They will keep you in priority.
Harinderjeet Singh
I am very happy that I've got approval on my Canada Student Visa. I'll be able to fulfill my dreams of studying abroad and having international exposure. Thanks to West Highlander for their guidance and support.
Canada Study Visa – Harleen Kaur
West Highlander is the best! The team had guided me perfect program to study in Canada as per my interest. I have Canada student visa because of them. Go to them if you want right guidance for studying abroad.
Jashandeep Singh
It was my dream to be in Australia. I was afraid because visa-process for Australia is quit strict than other countries. Through by research for best immigration consultants in Chandigarh, my journey reached West Highlander for guidance. Ms Parwinder Ma'am is MARA Agent with years of experience, helped me in getting Australia student visa in less than a month.
Australia Study Visa – Dalvir Singh Thind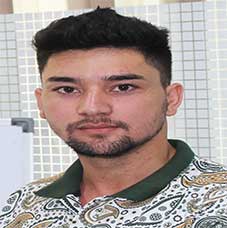 It's unbelievable that I got my student visa for UK within 3 days. I am thankful to God and West Highlander for their hard work and right guidance. They're one of the most genuine study-counselors in the region. Go to them if you want visa-approval on your passport.
UK Study Visa – Pawan Kumar
Thank you West Highlander for your hard work and efforts. I have got my visa approval in 5 days only. I am very-very thankful to them. I am going to Canada for studies because of their expertise. Get your visa applied from them. They're honest.
Davinder Singh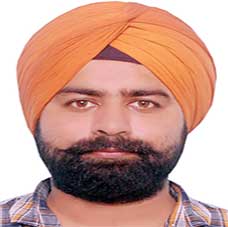 It's unbelievable that I got my visa just within 12 days. I am going to Canada to pursue my further education. This all has been possible because of the experts of West Highlander and Parwinder Ma'am who guided me with the right course to get visa and which is related to my interest. Thank you to the whole team of West Highlander!
Itaz Singh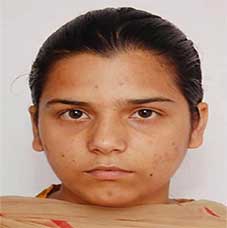 I was worried for my Canada student visa as I had only 5.5 in one module. But Gurpreet Ma'am counselled me and assured me that I still hold great chances of visa-approval. I am thankful to her because of her and team of West Highlander, I got my visa approved. I recommend West Highlander to you all for study-abroad counselling.
Manmeet Kaur